Yuri Sardarov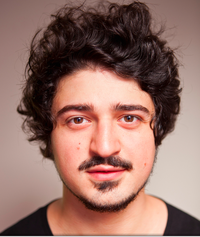 Date of Birth:
January 28, 1988
Birthplace:
Northbrook, Illinois, USA
Yuri Sardarov is an actor and producer, born in Northbrook. Yuri is currently staring in Chicago Fire as Brian Zvonecek.
Sardarov graduated from the University of Michigan in 2010, he divides his free time between Los Angeles and Chicago, depending if he is filming Chicago Fire or not.
Ad blocker interference detected!
Wikia is a free-to-use site that makes money from advertising. We have a modified experience for viewers using ad blockers

Wikia is not accessible if you've made further modifications. Remove the custom ad blocker rule(s) and the page will load as expected.