Taylor Kinney
Date of Birth:
July 15, 1981
Birthplace:
Lancaster, Pennsylvania, USA

Taylor Kinney stars as Kelly Severide, a brash lieutenant who runs the Rescue Squad with an unflappable veneer, in NBC's drama "Chicago Fire."
Biography
Edit
Kinney has a variety of television credits including a series regular role on "Trauma" and the recurring role of Mason Lockwood on "The Vampire Diaries." He starred in the Michael Patrick King pilot, "A Mann's World" opposite Don Johnson, and he has appeared on such shows as "Breakout Kings," "Castle," "Shameless," "Rizzoli & Isles," "Bones" and "CSI: NY." Kinney was featured in the telefilm "Five," produced by Jennifer Aniston, Demi Moore and Alicia Keys and was seen in the web series "Dating Rules from My Future Self."
Big screen credits include Kathryn Bigelow's "Zero Dark Thirty," the Martin Papazian-directed independent feature "Least Among Saints," and the short film "Prodigal" with Kenneth Branagh. Upcoming, he has the Fox feature "The Other Woman" starring opposite Cameron Diaz and directed by Nick Cassavetes.
Born in Lancaster, Pennsylvania, Kinney is an experienced surfer, and he currently resides in Los Angeles.
Chicago Fire Interviews
Edit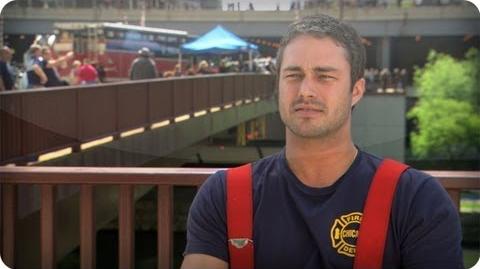 Ad blocker interference detected!
Wikia is a free-to-use site that makes money from advertising. We have a modified experience for viewers using ad blockers

Wikia is not accessible if you've made further modifications. Remove the custom ad blocker rule(s) and the page will load as expected.