David Eigenberg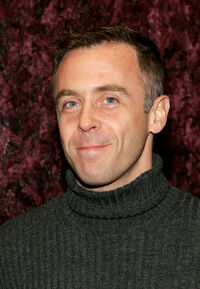 Date of Birth:
May 17, 1964
Birthplace:
Manhasset, New York, USA

David Eigenberg stars as Christopher Herrmann, a seasoned firefighter and salt-of-the-earth family man in NBC's drama "Chicago Fire."
Biography
Edit
Eigenberg is known to film and television audiences for his role as Steve Brady, the good-hearted husband and quintessential New York bar owner in the box office hit and Emmy-winning series "Sex and the City."
Among his film credits are "See You in September," "The Trouble with Romance," "Driftwood," "Love, Ludlow," "Around the Bend," "Garfield," "The Mothman Prophecies" and "A Perfect Murder."
Eigenberg was a regular on "The Beat," which was executive produced by Tom Fontana and Barry Levinson, and he had recurring roles on series, including "Justified," "Third Watch," "The Practice" and "Ed." Additionally, he has guest-starred on such shows as "Criminal Minds," "N.C.I.S.," "Castle," "Private Practice," "Cold Case," "ER," "Monk" and "Close to Home."
A member of the Ensemble Studio Theatre in New York, Eigenberg has performed in numerous off-Broadway plays. On Broadway, he received his break in 1990, playing a hustler in the original cast of John Guare's "Six Degrees of Separation," directed by Jerry Zaks at Lincoln Center. He also starred in the original cast of "Take Me Out," directed by Joe Mantello, which was awarded the Tony, Drama Desk, Outer Critics, Drama League and New York Critics Awards for Best Play.
Eigenberg served in the United States Marine Corps for three years. He is married and lives in Los Angeles with his wife, Chrysti, and three-year-old son, Louie.
Ad blocker interference detected!
Wikia is a free-to-use site that makes money from advertising. We have a modified experience for viewers using ad blockers

Wikia is not accessible if you've made further modifications. Remove the custom ad blocker rule(s) and the page will load as expected.